The Classified Ads Site For The Boat
Welcome to
monbobateau.eu !
Browse our updated listings of boats for sale or charter, sailboats, engines, semirigids ... and find the boat of your dreams!
Monbobateau, the boat ad for everyone!
Are you selling or renting your boat?
▼
Thanks to our exclusive account management system, you are the only master on board:
Publish your ads according to the chosen plan, deactivate them or modify them at will, replace them if necessary, edit the details...
It's easy to stay on course!
Are you a broker, merchant, fleet manager?
▼
Contact us to benefit from our XML system: In a few clicks, your ads will be automatically updated every day and at your own pace while giving you total control of your posts.
Hit the road without worrying about managing your ads, we do it for you.
Looking for your future boat?
▼
Browse the site or try our new advanced search to precisely define all your criteria easily, find your boat and contact the seller directly and free of charge!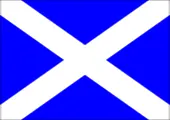 Boats list
Monbobateau
Advertisement